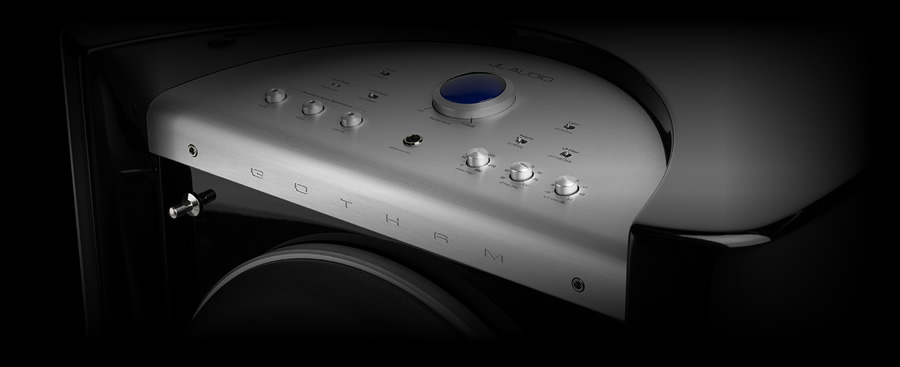 JL Audio
For you low frequency enthusiasts who literally want to feel like their lifting off while watching Apollo 13 or to hear a bass guitar note like you were sitting next to the bass player himself, JL Audio is by far the best subwoofer manufacturer in the industry.
JL has managed to produce a line of some of the best sounding, most musically accurate performing subwoofers available.  Ranging from their modest 10" model to the flagship twin 13.5" 3800 watt Gotham, which we have on display in our reference theater, these subs are beautifully hand crafted and finished with a satin or gloss black finish.
If you want to round out you're system with a serious performer come audition the JL and you'll truly experience your system for the first time.